The Facts
In a move that I fail to understand Google announced on the Google Reader blog that they will be shutting down their service for good on 1st July 2013 due to 'decreasing number of users'. I and many others probably don't think of course this is the real reason, Google Reader is one of Google's cheapest to run products but it probably hinders parts of their greater agenda to push their social media platform Google+ (i.e. if you subscribe to an RSS feed you don't need to follow the page on Google+ to get updated, so removing your RSS reader might push more users to Google+). The news led to an outcry last night on blogs and social media, some saying this has been a long time coming and its the last nail in the coffin of RSS. They might be right about the first part since Google hasn't made any improvements or updates to our favorite RSS Reader for years.
The Problem
Google Reader has been my main source of tech updates and news for the past 3 years and has changed the way I use my browser and mobile devices. It has also been the most visited URL on all the PC's I have access to. In the past 3 years I recall numerous times my wife saying that Google Reader is my life; maybe cause I obsessively check it for updates even while watching TV. I have more than 150 feeds ranging from technology, to product updates, to local news that I actively read (or just skip through some). Topics ranging from technology, to product updates, to local news. I used the gReader android app on Nexus 7 and I am perfectly satisfied using the mobile web version on my Galaxy S3. Its a service I would gladly pay for, if Google made it a premium service.
Google shut down services before but this is the first time its affecting me. The bigger picture of this story is how far can we really rely on these services 'free' or not. What happens for example if one day Google decides to shut down GMail or Drive?
Alternatives
There are some notable alternatives for RSS addicts but none seems to be doing the job as well. One example is Feedly, which has apps for all major mobile platforms but only works as a Chrome or Firefox extension on the desktop which means we lose some of the portability. On the desktop It has a more 'modern' layout with big images which works good when browsing well designed sources but with some more obscure 'texty' blogs it fails. It also uses a lot more screen real estate to show the same amount of information Google Reader does. On the mobile side, it has a very swipe-happy interface, articles previews take up the full mobile screen (even on tablets) and it has a Unicode issue with some Greek text characters which has been around for months now and hasn't been fixed yet.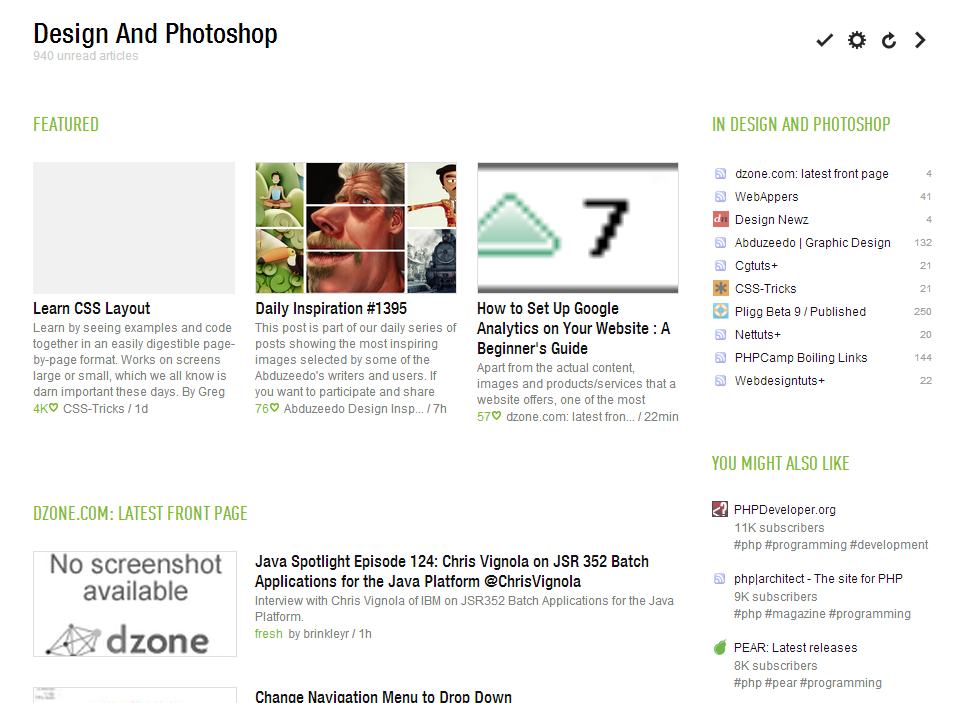 Another good alternative is Newsblur, a premium service (only allows 12 subscriptions in the Free mode) – it allows you to pay what you feel is good enough for this service starting at 12 USD per year but whatever you choose the features you get are the same. Currently its painfully slow probably due to the mass exodus from Google Reader; so I hope they add more capacity soon cause I am planning to give it a go. The interface looks a lot like Google Reader, but instead of an RSS preview you get to see the full view of the linked article URLs which can be both nice but also slower. It also seems to have some bugs (e.g. trying their Facebook connectivity gives me an error)  in non-essential areas but the developer behind it is very active which it means its just a matter of time. Newsblur also has mobile clients but I haven't yet had the chance to test them.
Comments
comments